Waterford Vein Institute – Hawaii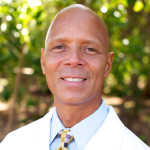 Don't trust your varicose vein or spider vein treatment to just any doctor. Dr. Randy Waterford at Waterford Vein Institute of Hawaii will get you back into the clothes you love – and the lifestyle you deserve. There's never been a better time to treat your veins.
Dr. Randy Waterford is a Hawaii local providing expert, personalized patient care. He is a Quadruple Certified Vein & Vascular Specialist with decades of experience. All treatments are performed within our state-of-the-art office suite with no need for a hospital visit. Treatments are covered by most insurances and require little to no downtime!
The Waterford Vein Institute evaluates each patient's condition so that we can recommend the appropriate treatment protocol. Call (808) 871 – VEIN (8346) to schedule your appointment!
Waterford Vein Institute of Maui