R. Randolph Waterford, MD, FACS, RVT, RPVI
Cardiothoracic & Vascular Surgery
Phlebology, Vascular Ultrasound
Dr. Randy Waterford, originally from Chicago, is the Medical Director of the Waterford Vein Institute & Pacific Rim Cardiovascular, which specializes in the latest treatment modalities for vein & vascular diseases. A long-time Maui resident, he is a Stanford Medical graduate, multiple fellowship-trained, and board certified in Vascular and Thoracic Surgery, as well as Phlebology (specialist in treating vein disease). He also holds RVT & RPVI certifications, which gives him the knowledge and expertise to not only perform ultrasounds, but also interpret the results immediately on-site.
Dr. Waterford's memberships and certifications have included the American Board of Surgery (General Surgery), Special Certificate in Vascular Surgery, and the American Board of Thoracic Surgery. He has also been certified by the American Board of Venous and Lymphatic Medicine, and is both a Registered Vascular Technologist (RVT), and a Registered Physician in the Vascular Interpretation of Vascular Ultrasound Studies (RPVI).
Dr. Waterford's professional interests include all things vein, vascular, and cardiac –– as reflected by his background and experience. His outside interests include basketball and baseball (go Cubs!), swimming, snorkeling, travel, and spending time with his wife and two teenage daughters.
Maui Office
Jenavi Iida Kawamura, BS RVT
Vascular Ultrasound
Our Chief Vascular Technologist was born and raised on Maui. Jenavi received her B.S. Degree in Vascular Technology from the Oregon Institute of Technology and spent her internship year with the Cardiovascular Care Group in Belleville, New Jersey. After working for five years at Lake Washington Vascular near Seattle, she joined the Waterford Vein Group in 2013.
A Registered Vascular Technologist certified by S.V.U. since 2007, she has also been published in the Journal for Diagnostic Medical Ultrasound. She is both remarkably skilled and experienced in an extensive array of venous and arterial ultrasound studies that analyze blood flow and pinpoint abnormalities.
Jenavi and her husband recently welcomed their first child, and are enjoying all things baby in their free time.
Kona Office
Lorainne Carlisle, RDMS, RVT
Vascular Technologist
Lori received her education and training at Indiana University, and has worked in the Chicagoland area in several different imaging modalities before settling into Vascular Sonography 20 years ago. She currently holds several certifications, including Radiologic Technologist (RT.R), Diagnostic Sonographer ( RMDS) and Vascular Technologist (RVT).
Her work as a vascular untrasound tech has been a labor of love for Lori, as she enjoys not only the technical challenges of her job, but also the opportunity to help improve the lives of our patients.
Lori loves meeting and getting to know new people and exploring the Big Island.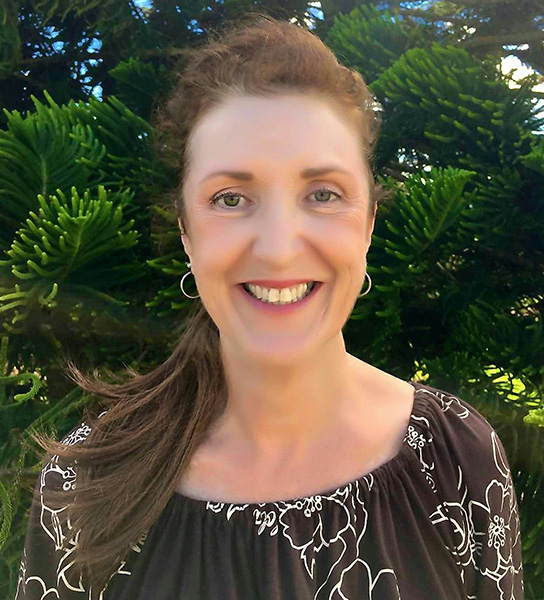 Hilo Office
Lauren Butcher, APRN
Lauren has a BSN and MSN from the University of Colorado School of Nursing where she studied Adult & Geriatric Health. Lauren graduated with a Master's in 2004 and is board certified through the American Academy of Nurse Practitioners. In the past, she has worked public health and hospice and palliative care. In addition to her work here at Waterford Vein Institute, you may also find Lauren serving part-time in a rural health clinic on the Big Island of Hawaii. Lauren has always been interested in helping the community and providing quality care to those in need of services.
Lauren and her husband moved to the Big Island 10 years ago and have a menagerie of animals including cats, dogs, and horses. In her spare time, Lauren tries to fit in as much riding as she can. When able, she volunteers with Therapeutic Horsemanship of Hawaii in Waimea.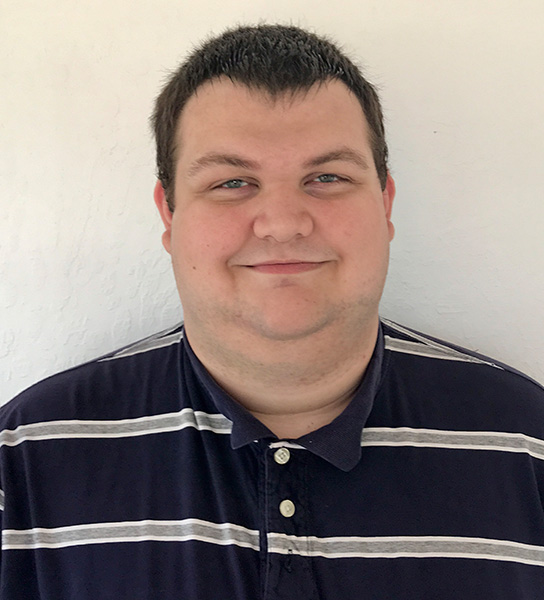 Hilo Office
Adam Jerman, RVT
Growing up in Alabama, Adam attended Virginia College in Birmingham where he received training in both general and vascular ultrasound and received his A.A.S in Diagnostic Medical Sonography. Adam then did his internship at the University of Alabama – Birmingham. In 2013, Adam moved to Albany New York, where he gained 5 years of valuable experience in vascular ultrasound and venous procedures.
Adam has been a registered vascular technologist (RVT) since 2013 and is a member of the society for vascular ultrasound. Vascular ultrasound has become a huge passion for Adam and he enjoys being able to help his patients and community. In his free time, Adam enjoys traveling to Japan, exploring the Big Island, going to the beach, and spending time with my partner.